"My groom makes his grand entry…Excitement can be seen even on the passive eyes of his ride: the horse. The band plays tunes that makes the two left footed guard do the bhangra! He now awaits, not in his full sense for his bride…
As I walk towards the holy pyre to state my vows, tie the knot & sign on the dotted line, I look for all my well wishers, who stood with me throughout…"
Extract from the card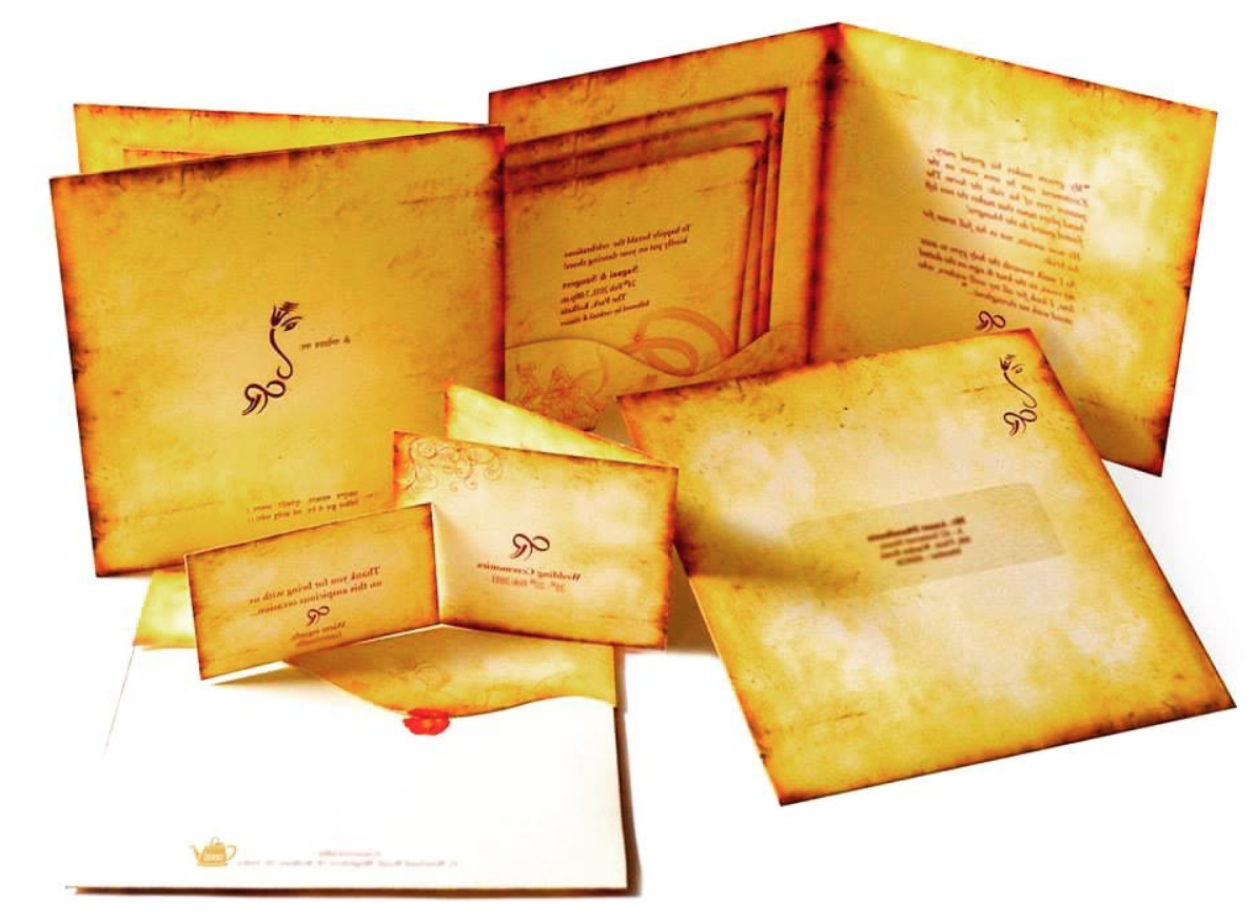 A Hindi icon of 'K & R', the blessed couple's initials.
'Ganesh' for an auspicious beginning die cut with hues highlighting the 'basanti' tunes.
Simple textures and illustration makes this our favourite.
To this wedding story

This project is very close to my heart, , a marriage of design overpowering religion.

The biggest compliment when clients return 🙂 The groom trusted and wanted us onboard. coordination between New Zealand (wedding venue) and London (groom's location).
We believe design is never over. We believe in saying Thank You!
Gift card series based on our travel archives.
Digitalised hand painted bouquet with lilies, roses and daisies!